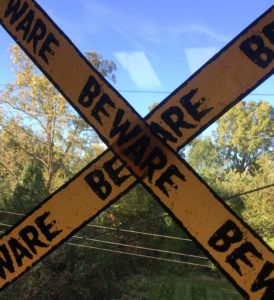 It's our favorite, spookiest time of the year: Halloween! If you ask our team what they're looking forward to this season, you'll hear a bit of everything. From the candy and costumes, to the scary movies, there are so many fun ways to celebrate the season.
Many of us at Betsy Meade Orthodontics appreciate a nice Halloween movie with friends and family. Some of our office favorites include Beetlejuice, Hocus Pocus, and The Nightmare Before Christmas. On the other hand, some of us  love a good scare. One Halloween, a man with a fake chainsaw scared our orthodontic assistant, Haley, and her friends, chasing them all the way down the street. They screamed while they were running, but laughed about it once it was over.
If you visited our office last year, you already know that we go all out decorating every room in the office, thanks to the hard work of our scheduling coordinator, Amy. And it doesn't stop with the decor. Last year, we dressed up as the mischievous Minions from Despicable Me. This year we'll dress up as the adorable dogs from 101 Dalmations!
We can't wait to see the costumes that you all come up with.  Don't forget to take care of your braces and brush extra well if you're indulging in Halloween treats! We look forward to seeing you in the office.
Leave a Reply