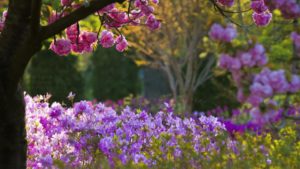 Spring is the perfect time to refresh, declutter and of course, soak up all the sunshine we can get! As we pack away our warm winter sweaters, we wanted to take a moment and share why we're excited for this lovely season.
If you're like us, spring cleaning is at the top of your to-do list. Organizing your entire life can sound pretty daunting which is why we like to tackle things one task at a time. Set aside a weekend dedicated to one chore such as sorting out things for donation, throwing away old items, creating a cleaning schedule and so on. Before you know it, your space will be feeling fresh and ready for you to enjoy!
We're looking forward to enjoying the warm weather and being able to talk walks on our lunch break. We've got a lot to look forward to in the next few months and in fact, we're heading off to D.C. in May to continue our education. It's going to be a blast!
Our patients are already on top of their daily dental routine, but we think everyone can brush up on their oral hygiene every now and then. We recommend trying out our Plaque HD toothpaste to see all the plaque that was missed while brushing your teeth. It sounds gross, but you might be surprised to see what is left behind!
We hope you get a chance to venture outside into the sunshine! Have a wonderful spring and we look forward to seeing you soon.
Leave a Reply